Running for the good cause
Interview with Anita Gerhardter, CEO of Wings for Life Foundation
Since 2004, the Wings for Life Foundation has been promoting international research in the field of paraplegia. Since 2014, the non-profit foundation has organized the annual charity run "Wings for Life World Run" to raise awareness of the topic and the foundation. On the other hand, 100% of all entry fees go directly to spinal cord research. Currently, projects in more than a dozen countries on four continents can be financed. In this interview, Anita Gerhardter, CEO of the Wings For Life Foundation, talks about her work and what is special about the charity run.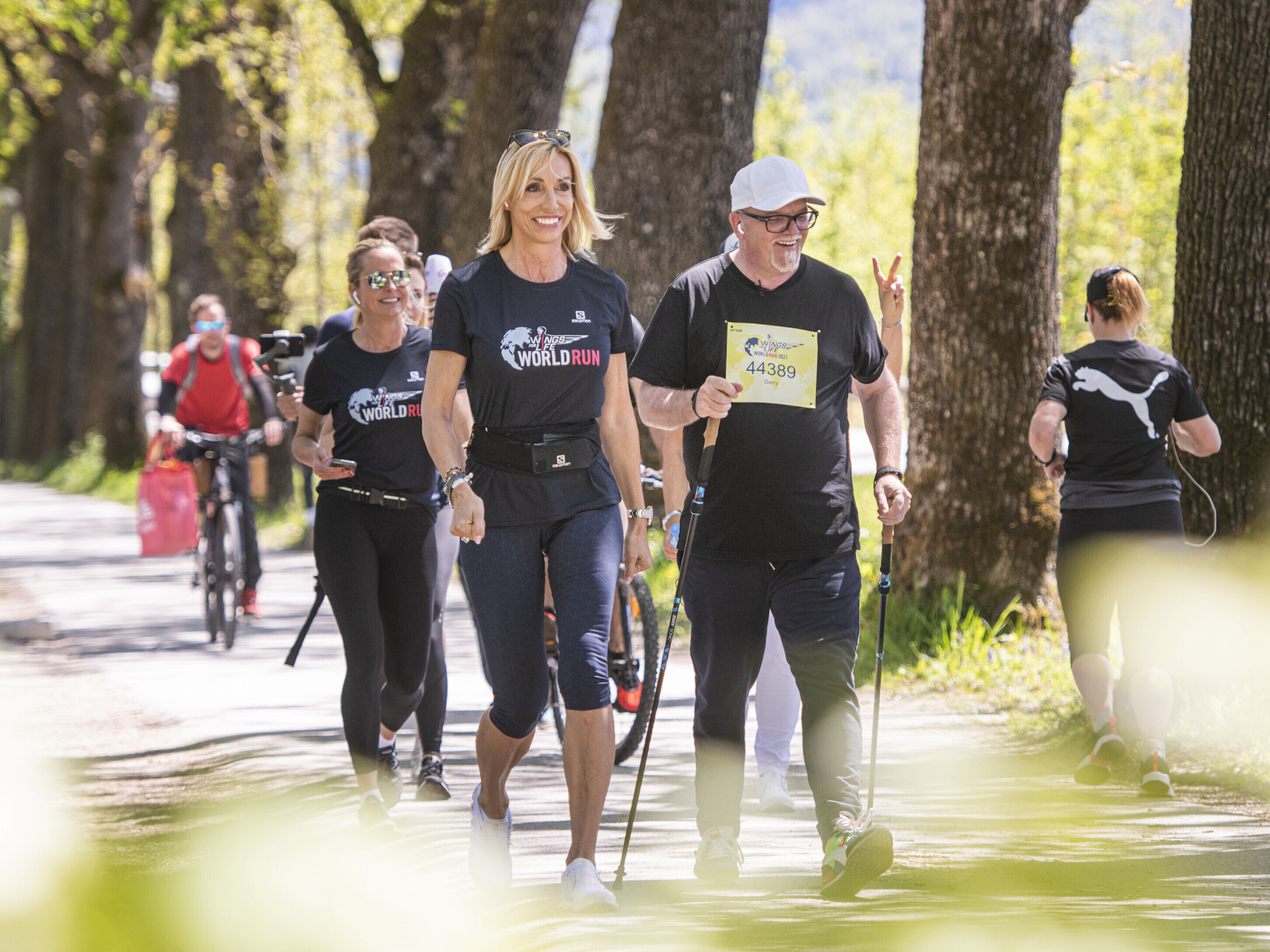 Can you please give us a little insight into the foundation and its work?
Wings for Life is a non-profit research foundation with a big goal: We want to find a cure for paraplegia. To this end, we support promising research projects worldwide with the help of donations.
Can you tell us about the current state of spinal cord research?
When we set out to help make paraplegia curable in 2004, there were only basic and pre- clinical research projects. There was no clinical project in which drugs or other therapies had already been applied to patients with promising results. Wings for Life has helped to realize six clinical patient studies to date. We are very proud of this.
What are your personal motivations for your work with Wings for Life? Why is the fight against paraplegia so important to you personally?
The motivation for working at the Wings for Life Foundation is very personal. The Kinigadner family and myself have been friends for a long time. Hannes, Heinz Kinigadner's son, was seriously injured in a motocross race in 2003, leaving him paralyzed. That affected me deeply. Our foundation wants to help Hannes and so many other people who have to live with this tragic fate all over the world. My biggest wish is to one day join Hannes, standing at a bar, drinking a glass of beer with him. In Austria, we call this "drinking a Seidel".
Will you accompany the race this year from Global Race Control, or will you run yourself? If you run, where will you start?
I don't know exactly which location I'll choose yet, but I'll definitely joining the run. I can't wait to feel that great atmosphere again. Last year, I was near the river Salzach with my good friend DJ Ötzi for a power walk. The banks of the Salzach were full of World Runners waving and motivating each other. It is a very special atmosphere and I always say: there is love in the air.
Do you have a personal record that you would like to break?
I am not a runner, but I would definitely like to break the 10 kilometer mark this year.
Why is it so important that many participants, whether walkers or professional runners, take part in the Wings for Life World Run?
Since 2014, the run has raised a total of 33 million euros in donations. We have become a movement, and I would like to see us continue to grow. The more people take part in the Wings for Life World Run, the more research projects we can support and the sooner we reach our goal.
The beauty of this race is that it doesn't matter how fast you are or how far you get, it matters that you participate and run for those who can ́t. A wonderful example is paraplegic David Mzee, who – after taking part in a study funded by Wings for Life – walked 375 meters with a walking aid in 2018. This is a fabulous achievement that shows what we can do together.
What exactly happens to the entry fees?
Without exception, all entry fees from the Wings for Life World Run go directly to spinal cord research and help find a cure for paraplegia. These valuable donations ensure that we can continue to support brilliant researchers and their work in all the world.
Logwin and Wings for Life have a long- standing partnership. What is the story behind this?
Logwin has been an active partner of Wings for Life for a long time and supports us in a very generous way. Knowing that there will be a Logwin team for the Wings for Life World Run again this year, and that so many people around the world are doing good in the process, means a lot to me.
Is there anything you would like to pass on to the Logwin participants around the world?
Dear Logwin Racer, I am very happy that you are participating in the Wings for Life World Run! Thank you so much for supporting us! All the best for your run, give it everything you've got and above all: have lots of fun!