Systematically fostering talent – at every career stage
We consistently invest in our employees and therefore achieve success on many levels –personally and professionally, individually and as a team, and both nationally and internationally. Systematic HR development is the cornerstone of our corporate culture and an ongoing process. That is why we regularly invest in expanding and individually training our team members. This is based on regular performance reviews and an open feedback culture to identify and define an employee's individual development potential. This enables our employees to work with dedication and on their own responsibility and to grow personally.
The "Logwin Elements" of Your Personal Development Process
1. RECRUIT
We consider a professional recruiting process to be the basis of a strong partnership. To us, onboarding is a matter of course and begins where recruiting ends. That's why all employees receive support via a systematic onboarding process and benefit from forward-looking employee development right from the start.

2. DEVELOP
Identifying potential is the basis for developing it in a targeted manner. During performance reviews, we work together to define development goals and measures – and systematically implement them as part of our employee development program.

3. PERFORM
In addition to career planning, our employees can continually expand their knowledge – through a variety of extensive training and educational offerings on technical topics as well as topics related to their positions or personal development.

4. KEEP
We want everyone to feel good about working at Logwin and "at home" here. That is why we collectively live out our values: close to the customer, internationally active, professional, and dedicated. And we're proud of our Logwin spirit that offers all employees a great deal and gives a lot back.
The ability to collaborate digitally across countries in recent years through programs such as Microsoft Teams, our e-learning platform Eloomi, and similar collaborative online tools have brought us even closer together, allowing us to learn and work together seamlessly, both online and offline. What makes our services stand out has been and will always be the quality of our employees and their personal commitment – whether digital or analog.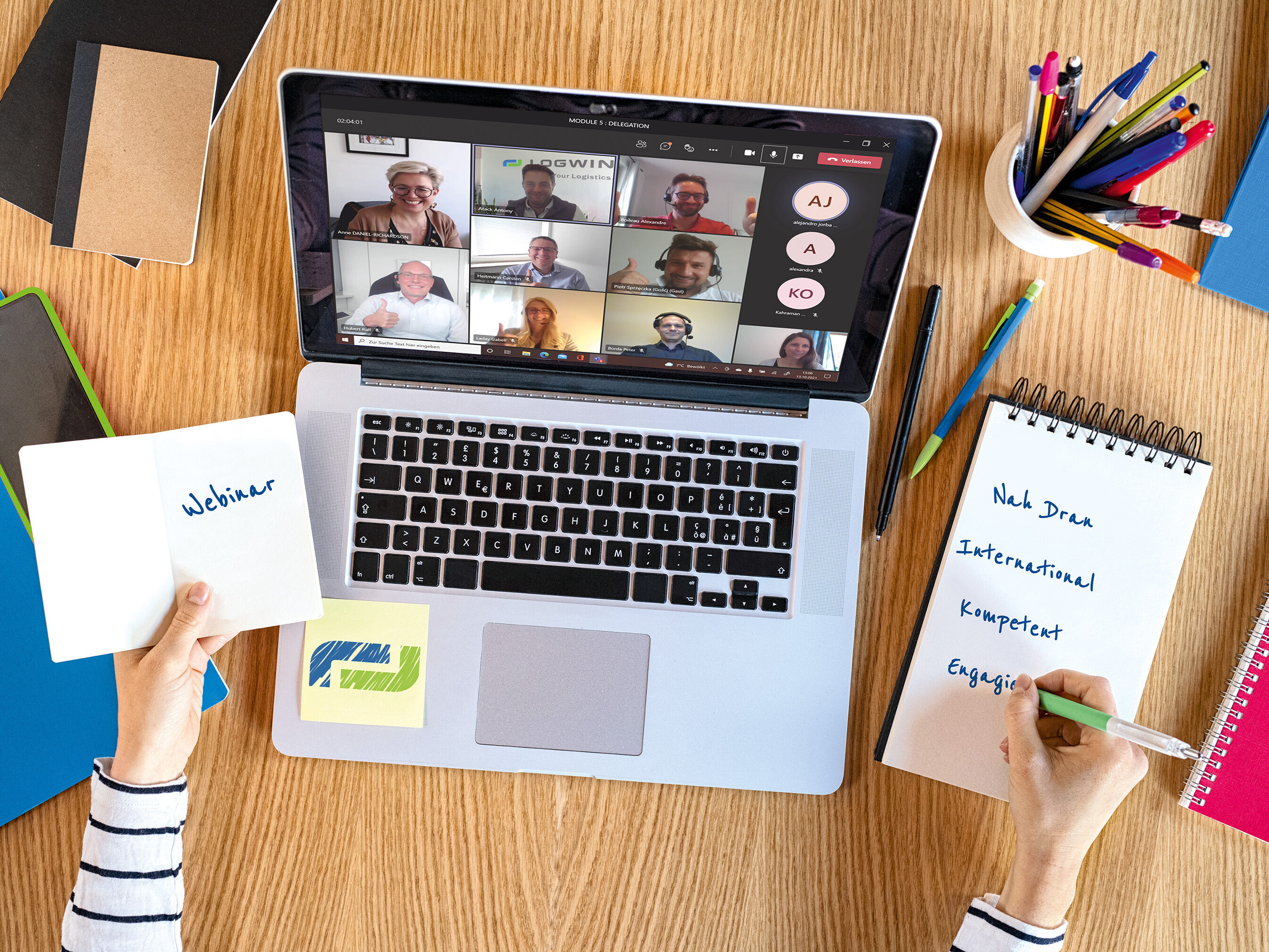 Our Advanced Training Programs for All Career Stages
Learning and personal development are lifelong processes. That's why we offer our employees the opportunity to grow beyond their limits and build on their existing strengths in the best possible way – whether for young talent or managers, whether to become familiar with new areas of work or other locations abroad. To this end, we offer HR development programs tailored to specific employee groups:
The world is your home? You know the difference between packing and picking like the back of your hand? You want the adrenaline of the apron as well as a family office?
No problem, because Logwin is looking for doers! Whether you are a trainee, in dual studies or working student, sales manager, key account manager, picker, controller or branch manager - just take a look at our career pages!