We combine theoretical knowledge with hands-on experience
Are you interested in pursuing a degree or are already enrolled at a university and want to gain concrete hands-on experience in the world of logistics in addition to your classroom studies? At Logwin, you'll be right in the middle of the international shipping business and able to play an active role from the start. At our company, the focus is on you, because we're committed to preparing our future employees for their careers in a thorough, hands-on, and highly individualized manner. At Logwin, we offer numerous opportunities for you to familiarize yourself with logistics up close and personal. Join our team in the business segments Holding (IT, accounting, controlling, engineering), Air + Ocean (international air and sea cargo shipping), and Solutions (industry-specific shipping and logistics concepts) at our 190 locations around the world and experience an unparalleled feeling of team spirit . Find out where your interests lie and launch your career at Logwin.
Are you interested in a dual study program? Then Logwin is the perfect place for you – in partnership with the Baden-Wuerttemberg Cooperative State University (DHBW), we offer interested students the three-year "Bachelor of Arts (BA) in Freight Forwarding, Shipping, and Logistics" dual study program. While on-the-job training and study phases alternate every three months, you'll receive your training salary regularly every month. This is the ideal combination of academic education and real-world experience in the day-to-day operations of a company from day one.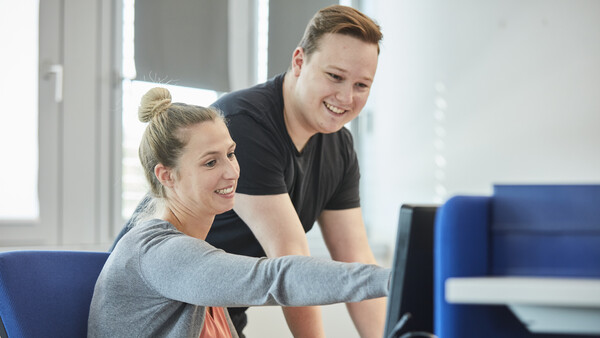 Are you enrolled in a related degree program and looking for some real-world experience? With our internship opportunities lasting four to six months, we offer students interesting insights into the exciting world of working in logistics. We also welcome unsolicited applications indicating the area you would like to work in. If it makes sense for both sides, the internship can then lead to a part-time position while you're still earning your degree – either at our headquarters or at one of our many subsidiaries, depending on your area of responsibility.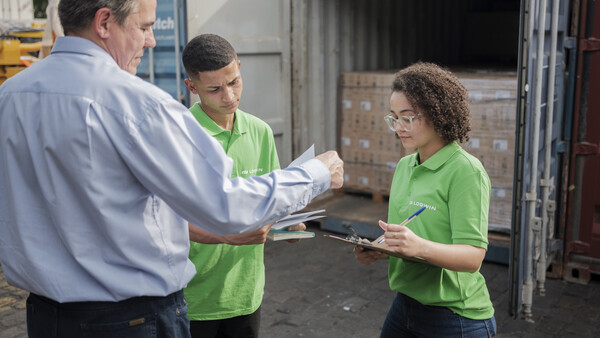 Working at Logwin while still attending university is the perfect way to complement your studies and is available both nationally and internationally as well as across all departments. Why? Because it offers valuable professional and hands-on experience, as well as financial aid. If you can't find a job listing for a position you're interested in at the moment, we're always happy to receive an unsolicited application from you!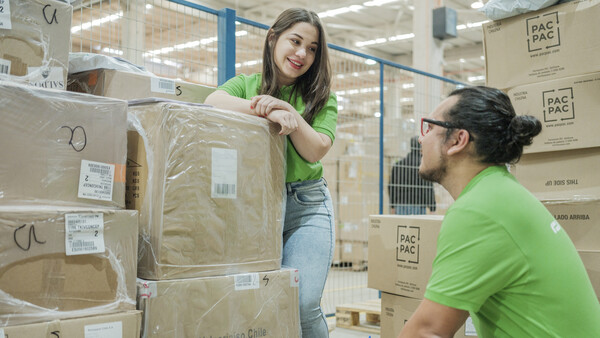 Are you close to graduating and looking for a suitable topic or project for your thesis? We offer students the opportunity to complete their final project at our company with the help of our experts. Working on a project is also a good way to launch your career, to get a taste of the different areas of responsibility at Logwin, and to get to know the teams. Feel free to contact us well in advance and we'll work with you to come up with the perfect idea for your final project! Your thesis can also be combined with working student employment while studying or an internship.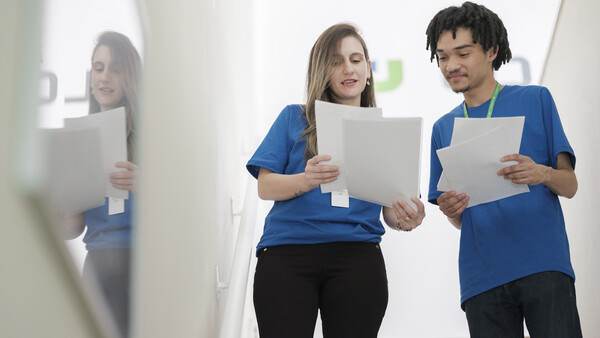 You want to gain professional experience in addition to theory? Then Logwin is the right place for you – here are a few more reasons to convince you. If you still have questions about the individual offers for students or about the application process, contact our HR department.
Have we convinced you? Then apply online with just a few clicks – or send us an unsolicited application. We look forward to hearing from you!
You would like to advance your career? Logwin offers its employees various opportunities for further training on a personal or professional level!
For young professionals or managers, to get to know new departments or locations abroad, via e-learning or in person - take a look at our employee development.